Living Loess – Self-Guided Tour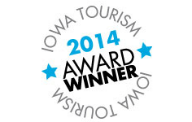 An Iowa Tourism award winner, the tour is conveniently situated minutes from Omaha/Council Bluffs Metroplex and it redefines "day trip." In addition, to admiring the hills for their geologic masterpiece experience artisanal adventures including; arts, craftsmanship, gourmet artisanal foods and wine, enjoy the bloom of organic farms, and embrace nature in its finest setting.
Use your Passport as a Self-Guided tour. At each location, your Passport will be validated. When you have visited all 8 locations, leave your Passport with your Name, Address, Email and Phone. We will include it in our drawing for the 2017 Grand Prize.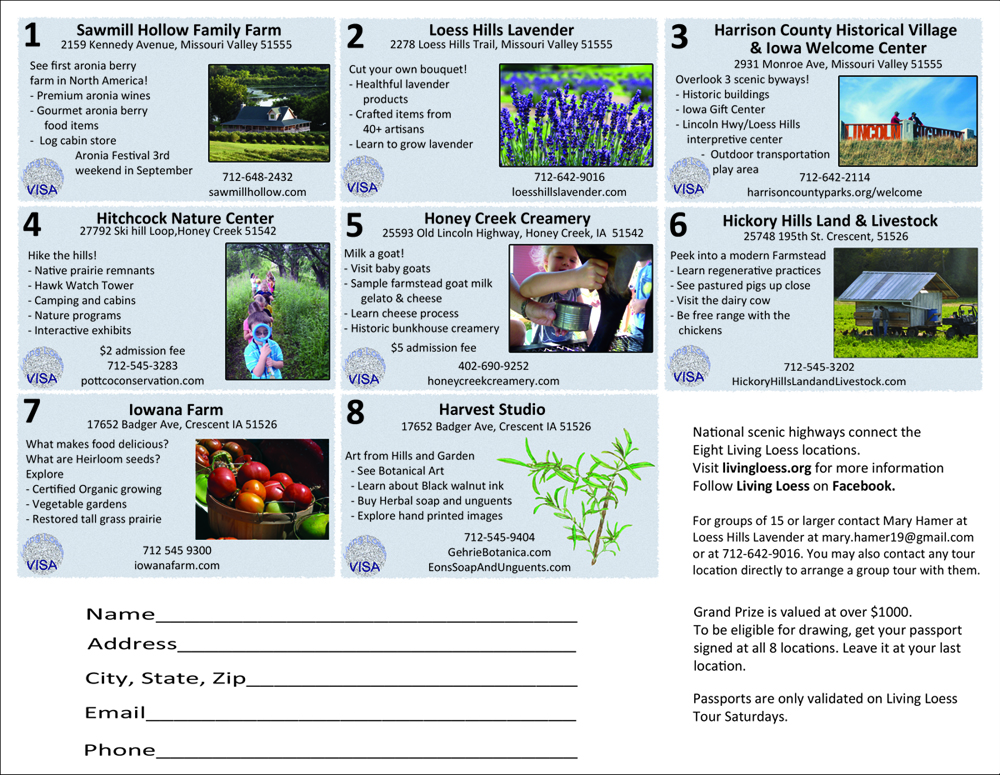 Check for special tour features and events at locations each month.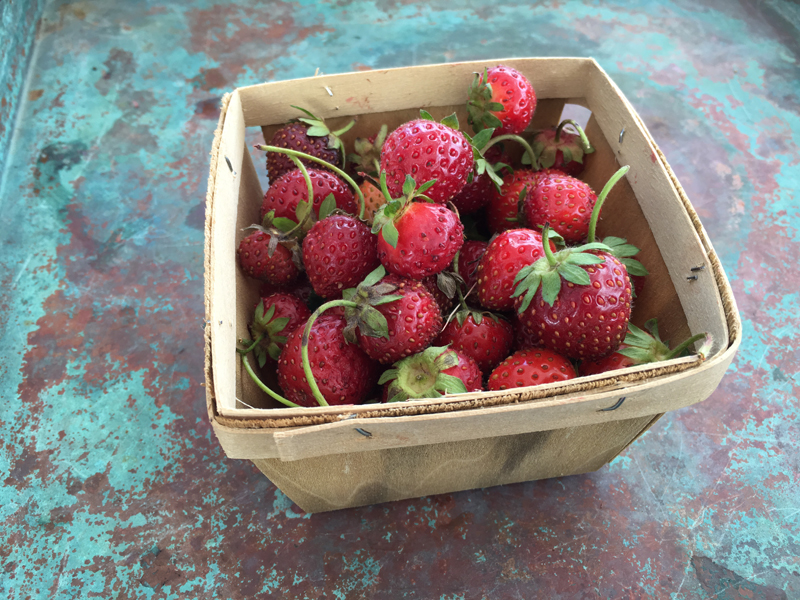 Living Loess – Group Tours
To schedule a personalized group tour for groups of 15 or larger,
call Mary Hammer at or phone at 712-642-9016 or email at mary.hamer19@gmail.com