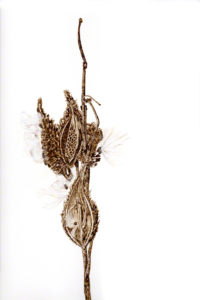 Harvest Studio is the studio and private classroom for Cynthia Gehrie, Botanical Artist.  It is the physical home of Gehrie Botanica, my Botanical Art website, and the The Eons Soap and Unguents, website for artisan herbal products by Harvest Studio and Iowana Farm. For small tours, you may visit my home studio and workshops. For the Living Loess Tour, I set up at Iowana Farm in the large shed where we prepare herbs for our herbal teas and my soaps and unguents.
Since earning a certificate in Botanical Art at the Chicago Botanical Gardens, I paint with watercolor, pastel, carbon dust, and use my own artisan black walnut drawing ink.
I focus on wild and heirloom plants through the seasons, from seed to blossom.
When you visit Harvest Studio on the Living Loess tour, you will see an exhibit of traditional watercolor and pastel paintings, ink and graphite drawings, and my mixed media work which combines watercolor painting and ink drawing.  You will also see examples of the old fashioned stick pens and brushes I use with ink on paper and hand prints.
I make different artisan inks from Black Walnut husks harvested  at Harvest Studio and Iowana Farm.  It is boiled in a small outdoor studio and stored in glass jars until it is individually filtered and bottled into artist ready  drawing ink.  A special, thicker ink made from aged husks is available for staining and woodworking in addition to brush work on larger paintings.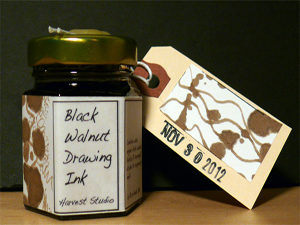 Currently I study printmaking and photogram composition with darkroom development at the Union for Contemporary Art in Omaha. Here, I continue work I began as a summer resident at the Bemis Center for Contemporary Art in 2014. I have learned to translate my detailed botanical drawings and paintings into silkscreen and carved wood and linoleum block prints. I seek refined images that can be printed onto paper or fabric to create a variety of contemporary images and objects includng collage.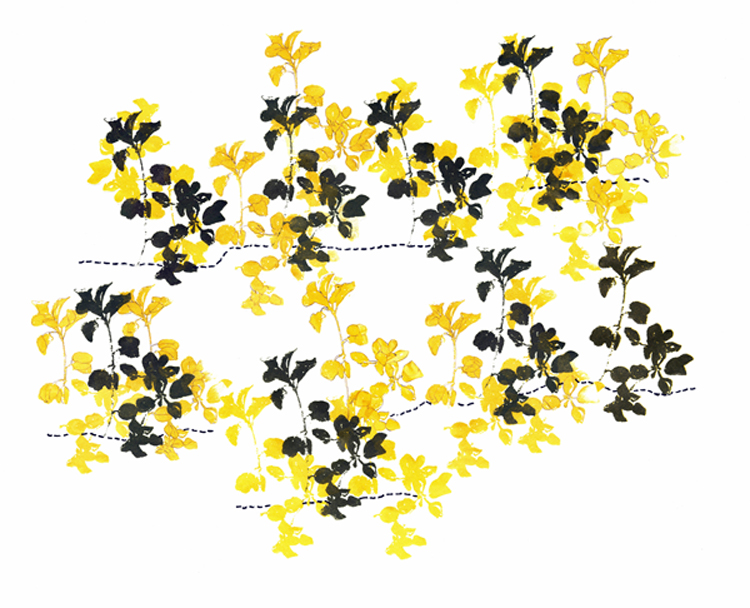 Mini Art Classes for the Living Loess Season, 2016
For the 2016 season, mini art classes will be set up using oil pastel resist and black walnut ink or hand carved stamps with colored markers.  These provide an opportunity to explore unique materials. Mini-classes are appropriate for all ages and levels art experience.
I accept a few students for private lessons at my home studio.
Visit or take classes by appointment
Phone: 712-545-9404
Email: vdf19@msn.com
Harvest Studio Etsy Stops:
GehrieBotanica and Eonssoapandunguents
To learn more about Harvest Studio, visit
GehrieBotanica.com and EonsSoapAndUnguents.com