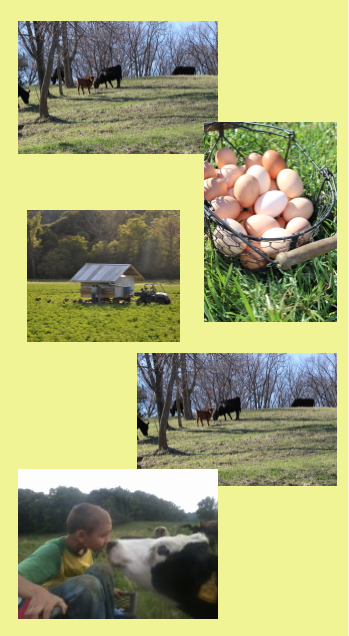 A farm family of five raising 100% grass fed beef, pastured pork, and poultry without hormones or antibiotics on organic certified pastures.  
Why eat grass fed meat?
Grass fed meats are higher in Omega-3's and provide our bodies the nutrients that we need.
Our animals
We raise cow/calf pairs, heritage  pork, free-range broilers and layers
Our purpose
We have a passion for working with nature and restoring the land we have been given.
To learn about ordering our meat and eggs visit our website
http://hickoryhillslandandlivestock.com
Home: 712-545-3202 & Cell: 402-630-0957